Tom C. Clark High School


Class Of 1984
Welcome Class Of 1984 and Friends!
THE REUNION WAS A BLAST!
Thanks to everyone for attending and a very special Thank You to our Sponsors!
Check Back Soon for Pictures and Updates...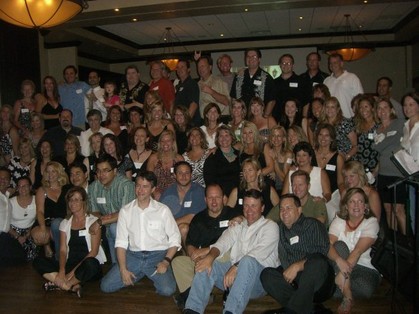 REUNION SPONSORS
Thanks to the following for sponsoring the 25-year reunion!
COUGAR LEVEL
Rob Cline III
Mike DeNisio
Perry Eichor
Lisa Felix Dausin
Donna Hildebrand Dilley
Catherine (Motley) and Jeff Hoffmeyer
Lisa Holland
Philip Morales
Kirsten Olsson Eastin
Cindy Prichard Heiser
Randy Reyes
Jeff Schorr
Rob Stone
John Traeger
Michael Trautman
Leslie O'Berg Haight (1985)
SILVER LEVEL
Lisa Costello Stoyak
Chad Hagli
Tom Maloney
Jean Gistaro Matthews
Linda McCoy-Schriever
Barbara Moczygemba Bronder
Chris Naughton
Cheryl Rogers Langford
Chris Sanchez
BLACK LEVEL
Melissa Majerus Osterhoff
Shannan Canavan Sachs (1985)
Late Registration after 7/25/09.
If you are new to our site, please check out the "
I'm New...Now What?"
page located on the left menu for information on how to set up your profile.